Hello Everybody! It's almost the New Year and I realized that I still have 3 more parts of my Favorites of 2014 post to share with you. This 2nd part has to do with my favorites in the Science Fiction/Dystopian genres. I'm sure that some of the books don't fit perfectly into these categories but I had to put them somewhere :). So here are a few of my favorites in no particular order. Are any of them yours?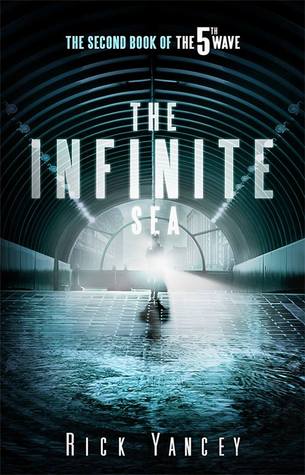 The Infinite Sea (The Fifth Wave #2)
By Rick Yancey
Published September 16th, 2014 by Putnam Juvenile
How do you rid the Earth of seven billion humans? Rid the humans of their humanity.

Surviving the first four waves was nearly impossible. Now Cassie Sullivan finds herself in a new world, a world in which the fundamental trust that binds us together is gone. As the 5th Wave rolls across the landscape, Cassie, Ben, and Ringer are forced to confront the Others' ultimate goal: the extermination of the human race.

Cassie and her friends haven't seen the depths to which the Others will sink, nor have the Others seen the heights to which humanity will rise, in the ultimate battle between life and death, hope and despair, love and hate.
I fell in love with the first book in this series when I first started it. I can definitely say that I loved this one as well! The characters are awesome and there is always suspense, action, or romance somewhere. A great sci-fi for anyone and a series that really makes you think! Check it out now!
My Review of The Infinite Sea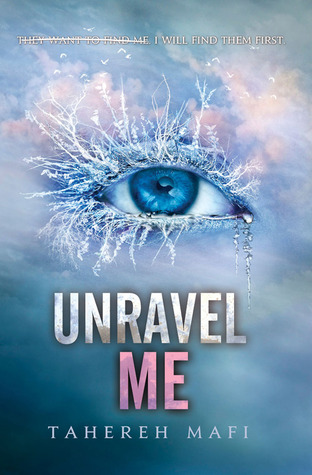 Unravel Me (Shatter Me #2) and Ignite Me (#3)
By Tahereh Mafi
Published by HarperCollins
Unravel Me Synopsis:
tick
tick
tick
tick
tick
it's almost
time for war.
Juliette has escaped to Omega Point. It is a place for people like her—people with gifts—and it is also the headquarters of the rebel resistance.
She's finally free from The Reestablishment, free from their plan to use her as a weapon, and free to love Adam. But Juliette will never be free from her lethal touch.
Or from Warner, who wants Juliette more than she ever thought possible.
In this exhilarating sequel to
Shatter Me
, Juliette has to make life-changing decisions between what she wants and what she thinks is right. Decisions that might involve choosing between her heart—and Adam's life.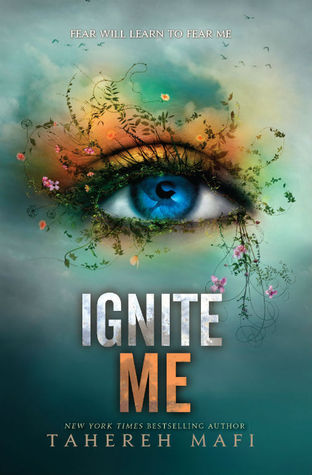 These two books were AMAZING! I cannot believe that I was lucky enough to be able to read both of them back to back. Ignite Me is a fantastic and thrilling conclusion to an uniquely written trilogy. I would describe this trilogy as a Sci-Fi/Dystopia. If you haven't picked up the first book, then you are seriously missing out! Check it out now!
My Review of Shatter Me (#1)
My Review of Unravel Me (#2)
My Review of Ignite Me (#3)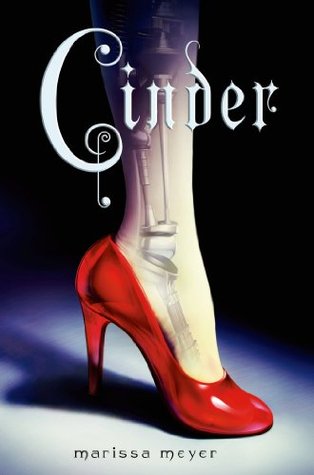 The Lunar Chronicles
Cinder (#1), Scarlet (#2), Cress (#3), Winter (Coming Soon)
By Marissa Meyer
Cinder Synopsis: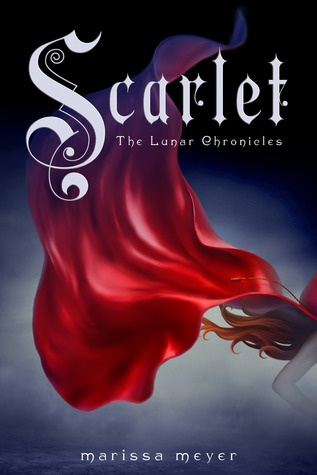 Humans and androids crowd the raucous streets of New Beijing. A deadly plague ravages the population. From space, a ruthless lunar people watch, waiting to make their move. No one knows that Earth's fate hinges on one girl.
Cinder, a gifted mechanic, is a cyborg. She's a second-class citizen with a mysterious past, reviled by her stepmother and blamed for her stepsister's illness. But when her life becomes intertwined with the handsome Prince Kai's, she suddenly finds herself at the center of an intergalactic struggle, and a forbidden attraction. Caught between duty and freedom, loyalty and betrayal, she must uncover secrets about her past in order to protect her world's future.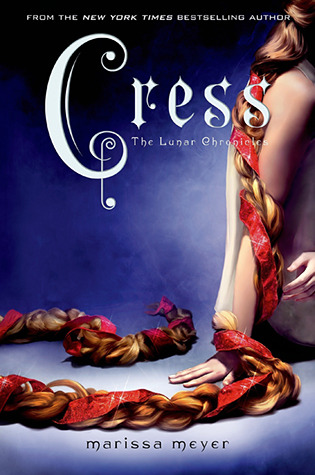 It took me so long to start the first book in this series but once I started I was hooked! What amazes me is that I read all three of them this year. It feels like it was so long ago! I cannot wait for the next book to be released because this is such an awesome series. Marissa Meyer does a wonderful job at creating a Sci-fi/Fantasy retelling of favorite fairy tales! If you haven't checked them out yet, then get on it!
My Review of Cinder
My Review of Scarlet
My Review of Cress
So those AMAZINGLY AWESOME books are my Sci-Fi favorites of 2014! Check back for parts 3 and 4!
Vanessa