The Sunday Post is a weekly meme hosted @ Caffeinated Book Reviewer. It's a chance to share news~ A post to recap the past week on your blog and showcase books and things we have received. Share news about what is coming up on our blog for the week ahead.
Welcome to July everyone! Today's post will be a month in review and I can't believe that June has already come and gone. What is even more unbelievable is how well I did at blogging in the month of June! I posted way more than I have in a long time and that makes me extremely pleased with myself. :)
This month was a month for a good amount of reviews, some new (to me) and awesome memes, and the start of my BookTube channel! I was also approved for various e-arcs over at NetGalley and Edelweiss for the first time which was extremely awesome. I'm excited and somewhat nervous to see how everything plays out in July. I've been trying to keep up with my blog, reviews, and now my booktube videos so we'll see how it all turns out.
Outside of blogging I have been extremely busy this month with preparing to move. My family is currently in the process of moving houses and it's been a blur of cleaning the house, getting rid of things we no longer need, and looking for a different place to live. It'll all be coming to a close at the end of July so I'm looking forward to finally settling in again and having more time to read. ;)
So I'm most definitely looking forward to July and what it has in store for my blog and reading goals. I'll be participating in two read-a-thons for sure this month so that is definitely exciting! I'm participating in the Make Me Read It Read-A-Thon and the BookTube-A-Thon which you can find out more about below.
Let's get into a review of June!
Top Ten Tuesday #1
(Weekly Meme)
The Last Boy and Girl in the World by Siobhan Vivian
(Review)
The Sunday Post #1
(Weekly Meme)
Starflight (Starflight #1) by Melissa Landers
(Review)
Top Ten Tuesday #2
(Weekly Meme)
We Own the Night (Radio Hearts #2) by Ashley Poston
(Review)
Torn (Wicked #2) by Jennifer L. Armentrout
(Cover Reveal)
Gambit (The Prodigy Chronicles #1) by C.L. Denault
(Review)
The Sunday Post #2
(Weekly Meme)
The Story of Our Life by Shari Low
(Review)
Make Me Read It Read-A-Thon 2016
(Read-A-Thon with a poll - STILL OPEN)
Top Ten Tuesday #3
(Weekly Meme)
The Fill-In Boyfriend by Kasie West
(Review)
I have 3 favorites this month and all are contemporaries! Each of these books received 4 stars from me!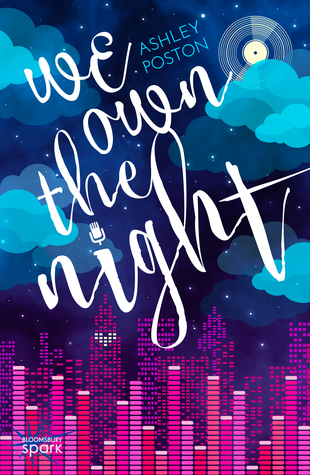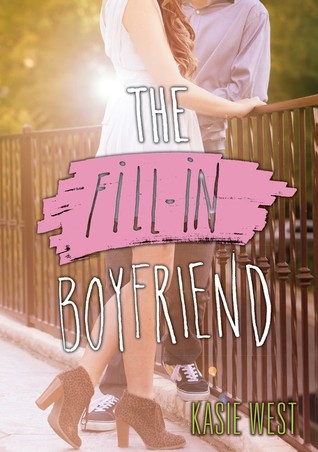 I have two least favorite books of the month and both received 3 stars. Wasn't overly fond of either of them and you can check out my thoughts in the review listed above!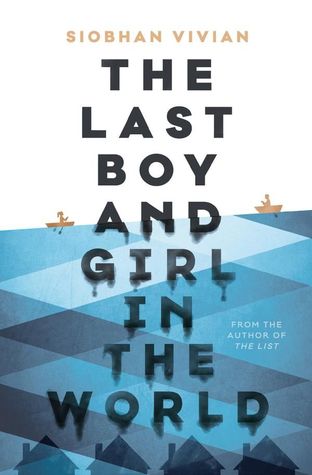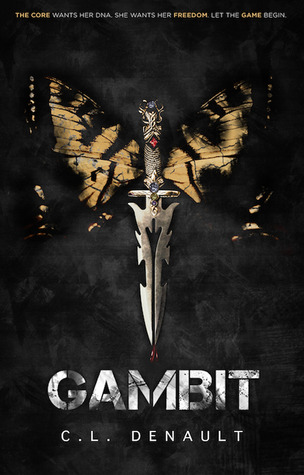 This month I introduced my new BookTube Channel called The Night Owl. I was only able to film 2 videos this month but there are more to come!
The New to Booktube/Booktube Newbie Tag
(Video)
The Great Hunt by Wendy Higgins
(Spoiler Free Video Review)
Coming Up...
June 2016 Wrap Up - Learn more about all the books I read in the month of June!
Just finished reading an e-arc of...
Honestly not sure what to read next... :(
Coming up for the month of July!
Reviews:
Little Black Dresses, Little White Lies by Laura Stampler (Tomorrow)
P.S. I Like You by Kasie West
Memes:
Top Ten Tuesday #4
Other:
Make Me Read It Read-A-Thon Poll Results (Later this week)
Check out some reviews from June 2015!
Magonia (#1) by Maria Dahvana Headley (Review)
The Orphan Queen (The Orphan Queen #1) by Jodi Meadows (Review)
The Wrath and the Dawn (The Wrath and the Dawn #1) by Renee Adhieh (Review)
The Villian by May Nicole Abbey (Review and Blog Tour Post)
Wow. That was a lot to type up! My hands hurt now, haha. :D
How did your June go? Let me know in the comments below!
Vanessa