2014 Christmas Wishlist
Happy Holidays Everybody! I hope everyone has been having a great month. Today I have a few books that I am hoping to receive under the tree! This is a part of my Christmas Wishlist in no particular order. What books are you wishing for this month?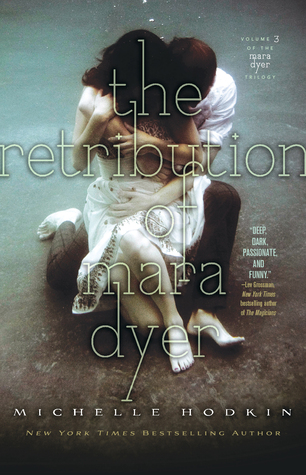 The Retribution of Mara Dyer (Mara Dyer #3)
By Michelle Hodkin
Published November 4th, 2014
Published by Simon & Schuster Books for Young Readers
Mara Dyer wants to believe there's more to the lies she's been told.
There is.
She doesn't stop to think about where her quest for the truth might lead.
She should.
She never had to imagine how far she would go for vengeance.
She will now.
Loyalties are betrayed, guilt and innocence tangle, and fate and chance collide in this shocking conclusion to Mara Dyer's story.
Retribution has arrived.
It is absolutely killing me that I don't have this beautiful book in my hands right now! These books are amazing because there is suspense, mystery, romance, and much more! (By much more I mean Noah Shaw ;)) If you have not read the first two books in this trilogy, then you have not lived! Pick up all 3 for Christmas or just because!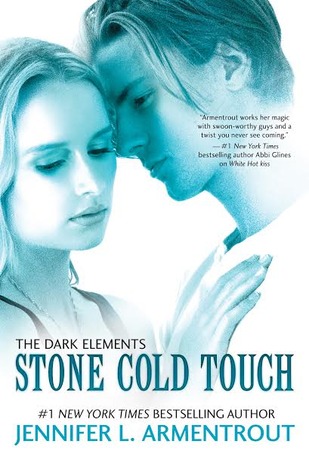 Stone Cold Touch (The Dark Elements #2)
By Jennifer L. Armentrout
Published October 21st, 2014 by Harlequin Teen
Every touch has its price
Layla Shaw is trying to pick up the pieces of her shattered life—no easy task for a seventeen-year-old who's pretty sure things can't get worse. Her impossibly gorgeous best friend, Zayne, is forever off-limits thanks to the mysterious powers of her soul-stealing kiss. The Warden clan that has always protected her is suddenly keeping dangerous secrets. And she can barely think about Roth, the wickedly hot demon prince who understood her in ways no one else could.
But sometimes rock bottom is only the beginning. Because suddenly Layla's powers begin to evolve, and she's offered a tantalizing taste of what has always been forbidden. Then, when she least expects it, Roth returns, bringing news that could change her world forever. She's finally getting what she always wanted, but with hell literally breaking loose and the body count adding up, the price may be higher than Layla is willing to pay…
I cannot wait to get this book! I loved White Hot Kiss and fell is love with Layla and Roth. If you haven't read the first book yet, then I recommend picking it up. Jennifer L. Armentrout is an awesome-sauce author and I always enjoy her books so check out the rest of them as well!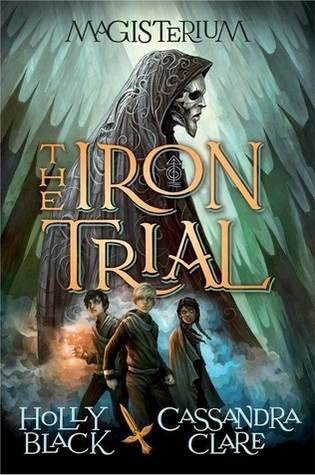 The Iron Trial (Magisterium #1)
By Holly Black and Cassandra Clare
Published September 9th, 2014 by Scholastic Press
Most kids would do anything to pass the Iron Trial.
Not Callum Hunt. He wants to fail.
All his life, Call has been warned by his father to stay away from magic. If he succeeds at the Iron Trial and is admitted into the Magisterium, he is sure it can only mean bad things for him.
So he tries his best to do his worst - and fails at failing.
Now the Magisterium awaits him. It's a place that's both sensational and sinister, with dark ties to his past and a twisty path to his future.
The Iron Trial is just the beginning, for the biggest test is still to come . . .
I have always enjoyed reading books by Holly Black and Cassandra Clare so I definitely need this book soon! I don't really read middle grade but it is Holly Black and Cassandra Clare so why not? Plus it sounds pretty interesting. :)
So these are a few books that are on my Christmas List. What are you wanting for Christmas?
Vanessa