Happy Saturday everybody! I have more than one recommendation today and both books are by the same author. Since You've Been Gone and Second Chance Summer by Morgan Matson. Both books take place during the summer and are great for summer reading!
Summer Read #3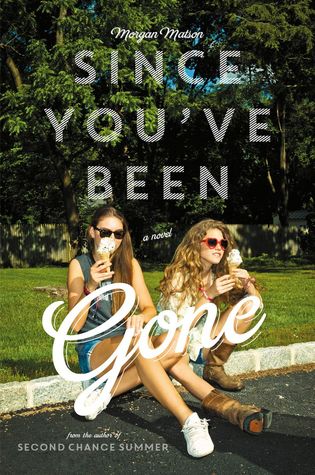 Since You've Been Gone
By Morgan Matson
Published May 6th, 2014 by Simon and Schuster
464 pages
Summary from Goodreads.com
The Pre-Sloane Emily didn't go to parties, she barely talked to guys, she didn't do anything crazy. Enter Sloane, social tornado and the best kind of best friend—the one who yanks you out of your shell.

But right before what should have been an epic summer, Sloane just… disappears. No note. No calls. No texts. No Sloane. There's just a random to-do list. On it, thirteen Sloane-selected-definitely-bizarre-tasks that Emily would never try… unless they could lead back to her best friend.

Apple Picking at Night? Okay, easy enough.

Dance until Dawn? Sure. Why not?

Kiss a Stranger? Um...

Getting through Sloane's list would mean a lot of firsts. But Emily has this whole unexpected summer ahead of her, and the help of Frank Porter (totally unexpected) to check things off. Who knows what she'll find?

Go Skinny Dipping? Wait ... what?
Thoughts:
Emily's best friend, Sloane, disappears and leaves a to-do list for Emily to accomplish throughout the summer. Emily isn't the type to do some of the things on the list and isn't quite sure what to do without Sloane at her side. This is a great summer read about a girl finding out who she really is and who her friend is as well. I wasn't sure if I would like it at first but I flew through it and was pleasantly pleased! I definitely recommend Since You've Been Gone!
Summer Read (#4)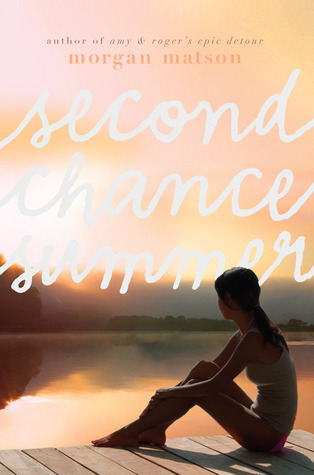 Second Chance Summer
By Morgan Matson
Published May 8th, 2012 by Simon and Schuster Children's Publishing
468 pages
Summary from Goodreads.com
From the Flying Start author of Amy & Roger's Epic Detour, a powerful novel about hope in the face of heartbreak.
Taylor Edwards' family might not be the closest-knit—everyone is a little too busy and overscheduled—but for the most part, they get along just fine. Then Taylor's dad gets devastating news, and her parents decide that the family will spend one last summer all together at their old lake house in the Pocono Mountains.
Crammed into a place much smaller and more rustic than they are used to, they begin to get to know each other again. And Taylor discovers that the people she thought she had left behind haven't actually gone anywhere. Her former best friend is still around, as is her first boyfriend…and he's much cuter at seventeen than he was at twelve.
As the summer progresses and the Edwards become more of a family, they're more aware than ever that they're battling a ticking clock. Sometimes, though, there is just enough time to get a second chance—with family, with friends, and with love.
Thoughts:
This was the first book that I have read by Morgan Matson! While it was a little slow at the beginning, I was definitely feeling the feels by the end of the novel. A touching story about friendship, family, love, and heartbreak! This book takes place during the summer and is another great read during your long summer days.
P.S. - Morgan Matson has also written Amy and Roger's Epic Detour! I unfortunately haven't been able to read it yet but there are many great reviews for it. :)