Hello everyone! Today I have my second Summer Reads 2015 recommendation. This book is one of my absolute favorite YA Contemporary novels as well as summer reads! I could not say enough about this book so I definitely recommend you give it a try. There is a sequel being released May 26th of this year!!
Summer Read #2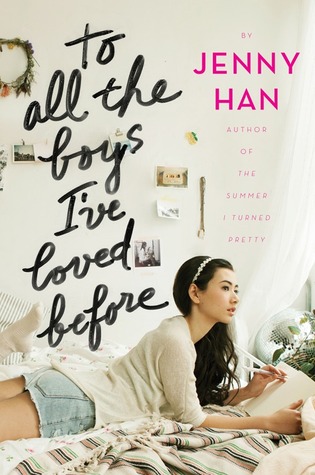 To All the Boys I've Loved Before (To All the Boys I've Loved Before #1)
Published April 15th, 2014 by Simon & Schuster Books for Young Readers



Summary from Goodreads.com:
Lara Jean keeps her love letters in a hatbox her mother gave her.
They aren't love letters that anyone else wrote for her, these are ones she's written. One for every boy she's ever loved—five in all. When she writes, she can pour out her heart and soul and say all the things she would never say in real life, because her letters are for her eyes only. Until the day her secret letters are mailed, and suddenly Lara Jean's love life goes from imaginary to out of control.
Thoughts:
This book was one of my favorites of last year and I am so excited that the sequel is almost here! Lara Jean is such a great and unique character. She was so fun to read about and the book was definitely better than I was expecting. This book is a must read for summer because it gives the reader so many good feels! Check it out now!!