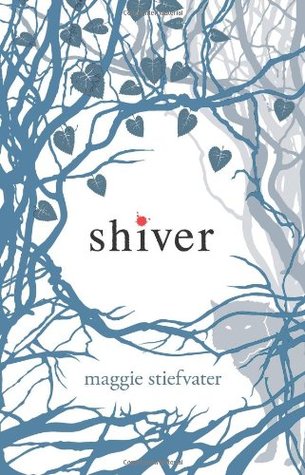 Shiver (The Wovles of Mercy Falls #1)
By Maggie Stiefvater
Published August 1st, 2009 by Scholastic Press
390 pages
4 stars - Intriguing Read!
For years, Grace has watched the wolves in the woods behind her house. One yellow-eyed wolf—her wolf—is a chilling presence she can't seem to live without.
Meanwhile, Sam has lived two lives: In winter, the frozen woods, the protection of the pack, and the silent company of a fearless girl. In summer, a few precious months of being human… until the cold makes him shift back again.
Now, Grace meets a yellow-eyed boy whose familiarity takes her breath away. It's her wolf. It has to be. But as winter nears, Sam must fight to stay human—or risk losing himself, and Grace, forever.
Review:
Shiver is yet another book that I was unsure of reading and finally decided to give a try. I can't say that I am disappointed. I will definitely be reading the next books in the series.
I gave Shiver 4 stars because I feel like, while it was good, it was kind of slow in the beginning. Maybe it was just me. I will say that the ending was suspenseful and emotional and kept me interested. The ending was probably when I fell in love with the characters and the book. But other than that I thought it was a great first book.
I LOVED Sam and I loved being in his head. The way his thoughts were written kept me interested and intrigued. Grace was a very practical girl and I did enjoy her character. I felt for her at times because of her parents but she was very independent and strong. The relationship between the two is definitely different but it works and I love them together.
I thought it was interesting how the pack would change into wolves when the temperature dropped. I hadn't heard of anything like that so I appreciated the uniqueness. Overall Shiver kept me interested and intrigued. I would definitely recommend it and I am excited to read the next books in the series. I'm looking forward to learning more about the characters and the disease. If you haven't checked this one out yet, then do it now!