Top Ten Tuesday is an original feature/weekly meme created by The Broke and the Bookish in June 2010. We'd love to share our lists with other bookish folks and would LOVE to see your top ten lists!
Everyone is welcome to join. All we ask is that you

link back

to The Broke and the Bookish on your own Top Ten Tuesday post and, if you want to, add your name to the Linky widget on that day's posts (typically put up midnight EST on Tuesday) so that everyone can check out other bloggers lists! If you don't have a blog, just post your answers as a comment. Have fun with it! It's a fun way to get to know your fellow bloggers.
Hey, everyone! It's been awhile since I've done a Top Ten Tuesday post and I'm pretty excited to start it up again. Today's topic is Ten Books That Have Been on Your Shelf Since Before You Starting Blogging That You STILL Haven't Read Yet. I actually didn't have a TBR before I started blogging so I couldn't think of any books from before then. So I decided to use ten books that I have had on my TBR the longest since I've started blogging. If that even makes any sense. :D
Let me know which books you haven't read yet in the comments below!
*Books in no particular order*
1. Angel Fever (Angel #3) by L.A. Weatherly - The first book in this trilogy was one of the first that I read and reviewed when I started my blog. I absolutely loved it and the concept of Angels in YA. I read the first two books but then stopped because either the third hadn't been released or it wasn't available at my library. I kept meaning to buy the kindle book but never got around to it. I definitely want to finish this trilogy because it kills me to have unfinished series. I'm thinking I'll probably have to re-read the first two books, though...
2. Of Beast and Beauty by Stacey Jay - I can't remember if I wanted to read this because I had read Juliet Immortal but I know I've wanted to read it, like, forever. I'm all for any kind of Beauty and the Beast retelling I can get my hands on so I definitely want to pick this up. I just have to find the time to buy it first. :)
3. The Girl Who Never Was (Otherworld #1) by Skylar Dorset - I honestly can't remember what this book is about but I know that I still want to read it. I think. I saw this book at Barnes & Noble a few years ago and absolutely loved the cover. I totally wanted to buy it then and there but didn't have the funds at the time. I still kinda like the cover and would definitely give it a try. Maybe someday. :)
4. Fire and Flood (Fire and Flood #1) by Victoria Scott - I remember when this book was released in 2014. There was a good amount of hype and the cover just called my name. But...I still haven't read it! I heard things like Hunger Games and Pokemon combined so I'm still interested in reading. I just have to buy the book first.
5. Out of the Easy by Ruta Sepetys - I have heard so many great things about this book. I think the reason that I've put it off for so long is because it's Historical Fiction. I read Historical Fiction the least (if at all really) and I just can't get myself to pick it up. I want to though because, like I said, I've heard great things!
6. Angelfire (Angelfire #1) by Courtney Allison Moulton - Another angel book and this one has to do with fallen angels. I think. :) I found this one when I was going through my Fallen Angel and Vampire stage. (Not really over it to be honest.) It sounded interesting then and it kinda sounds interesting now so... I've seen it on BookOutlet so I will buy it at some point.
7. The Jewel (The Lone City #1) by Amy Ewing - The thing that kills me is that my online library has the second book but not the first! I've wanted to read this one since it was released because of the cover. And that's pretty much the only reason. I don't remember what this one is about but the last two books in this trilogy have pretty good ratings so I'll give this one a try someday.
8. Pride and Prejudice by Jane Austen - This is a classic that many have raved about! I've wanted to read this since I knew what classics were. For some reason, I have yet to pick it up but I know I'll like it once I do. :) I mean, it's Jane Austen!
9. Fahrenheit 451 by Ray Bradbury - Another classic of sorts about the horrible death of books! I just have to read this and am so upset that I never got to read it for school. (I actually like reading books for class but that's another story.) I can easily borrow this online but I just haven't felt like I've had the time to read it. Weird, huh? :)
10. The Outsiders by S.E. Hinton - Everybody loves this book! My brothers and my mom have read this book and they don't even like to read! How have I not read this yet? I blame my English teachers because I never got to read this in an English class like so many others. And I blame myself now because I'm honestly too lazy to add it to the top of the list when I have so many other books to read too. When will I have the time? Your guess is as good as mine.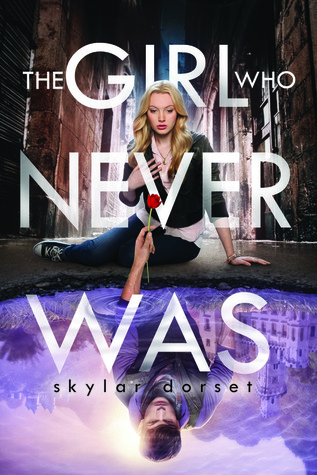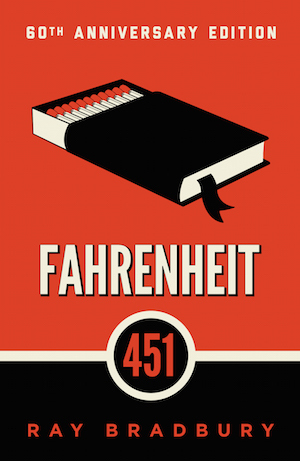 Those are some of the books that have been on my TBR for awhile now. Are any of them on yours? Let me know!