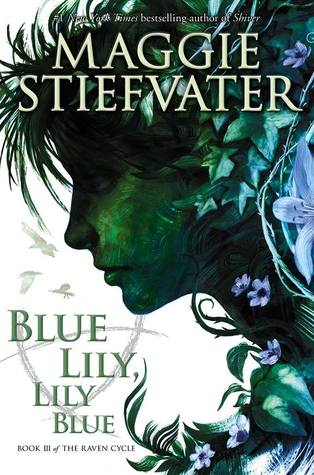 Blue Lily, Lily Blue (The Raven Cycle #3)
By Maggie Stiefvater
Published
October 21st, 2014 by Scholastic Press
400 pages
5 stars - AMAZING!!
There is danger in dreaming. But there is even more danger in waking up.
Blue Sargent has found things. For the first time in her life, she has friends she can trust, a group to which she can belong. The Raven Boys have taken her in as one of their own. Their problems have become hers, and her problems have become theirs.
The trick with found things though, is how easily they can be lost.
Friends can betray.
Mothers can disappear.
Visions can mislead.
Certainties can unravel.
Review:
Gansey! I just had to say it. :) I love Gansey more and more with each book. :) Blue Lily, Lily Blue was just beautiful. Maggie has done it again and entranced readers with a world that is mystical. I read this book in no time at all and loved every minute.
The Raven Boys, ugh! I just love those boys and Blue of course. We learn more about the group that is so hard not to love. Adam finds himself, Ronan figures out more about his dream powers, and Blue and Gansey may like each other just a little more. We also see all the old characters with a few new ones. I loved Jesse Dittley, just saying...
There were definitely some surprise twists near the end. Just amazing. And such a cliff hanger! I cannot wait for the next book! Seriously, I need it now. I need to read more about one of my favorite groups. If you haven't read this book yet, then you need to now! And if you haven't read this series, then what are you doing reading this?! Read Raven Boys now! :)
I feel like I really didn't say anything... But that is because I don't want to give anything away. All you need to know is that the book is just as great as the others and Maggie writes wonderfully. To find out all the surprise twists and secrets make sure to check it out now!
Vanessa