Hey everyone! We are already well into September and most students are probably back in school. So I thought I'd recommend 7 contemporary YA/NA books that are set during the school year. This means that one of the settings is the school that the characters attend. I'm also thinking of doing another post for paranormal, sci-fi, and fantasy books that are set during the school year as well! Have you read any of these?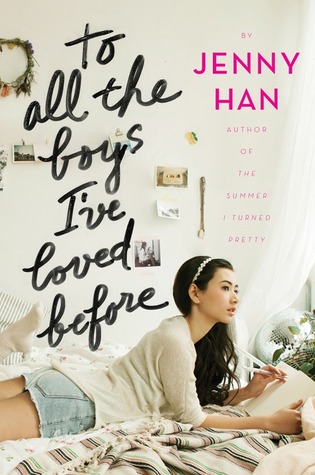 To All the Boys I've Loved Before (#1)
by Jenny Han
This is such a sweet and entertaining first book in what is soon to be a trilogy! Lara Jean is a character that is easy to relate to and fun to read about.
If you thought getting through high school was hard, imagine having all your embarrassing and private letters sent out to your old crushes! Good thing for Lara Jean, things may not be as bad as they seem. :)
Click the link above to find out more about the book!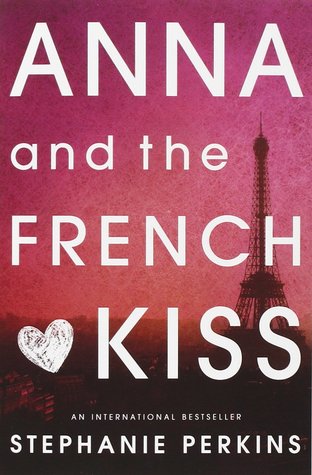 Anna and the French Kiss (#1)
by Stephanie Perkins
So you may not be excited about starting another homework and stress filled school year. At least you aren't forced to attend a boarding school in another country!
In Anna and the French Kiss, Anna finds herself stuck at an American boarding school in Paris when her father decides to send her. But things aren't all bad after she meets a group of awesome friends, including the wonderful Etienne St. Clair. ;)
Fangirl
by Rainbow Rowell
Not interested in reliving your high school years? Not to worry! Fangirl is set during the every wonderful college years. Or rather, we follow Cath along her Freshman year of college as she figures out how to live apart from her twin and become her own person.
Time to fangirl over this incredibly relate-able and entertaining read!
The Problem with Forever
by Jennifer L. Armentrout
Going away to boarding school or to a university is pretty tough. So is starting your senior year of high school after being home-schooled for a few years...
Mallory's about to find out how difficult it can be, especially when it's hard to speak out loud around others. But she's also about to find out how rewarding fighting her demons can be. Plus, she has Rider again. I won't say anything else except that you read this book!
Wait for You (#1)
by Jennifer L. Armentrout
Check this one out after you read Jennifer's somewhat heavy yet inspiring YA contemporary. (The one above.) This one is New Adult just so you know!
High school can be filled with embarrassing moments. Sad but true. So can college though...
Avery finds out that embarrassing moments don't stop once you graduate high school after she literally runs into swoon-worthy Cameron Hamilton. If that's not enough to make you want to read, then let me tell you about the pet turtles! That was an inside joke which means you have to read this book if you want to be in on the joke. ;)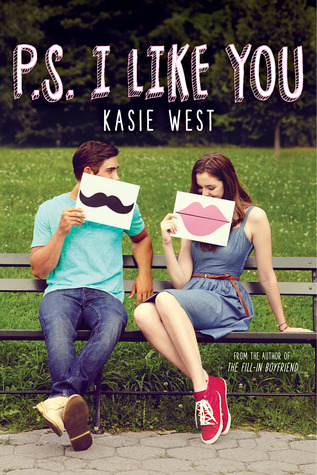 P.S. I Like You
by Kasie West
Back to high school though...
Ever have a pen pal? One that you didn't know? One that you exchanged long and detailed notes with on a desk in your Science class?
If not, you can live through Lily as she tries to figure out who her pen pal. The only problem is she might not like what she finds out!
Girl Against the Universe
by Paula Stokes
Try getting through high school when you seem to be unlucky in life. For real.
Maguire is bad luck and she's trying to figure out how to safely make it through life and a new school. It won't be easy but with the help of a few new friends she just might make it.
This is a newly released novel that I have only read a little bit of but it sure seems interesting!
That's all I have for today! I know that there are more books set during the school year so let me know your favorites!
Vanessa